9:11 am Sept 28 2022
We, Andrea and I left our house in S. Venice.  We Relocated to house in Nokomis, 34275
We are safe!
Updates will be posted here.
10:45 am We still have power.  Water levels are still low.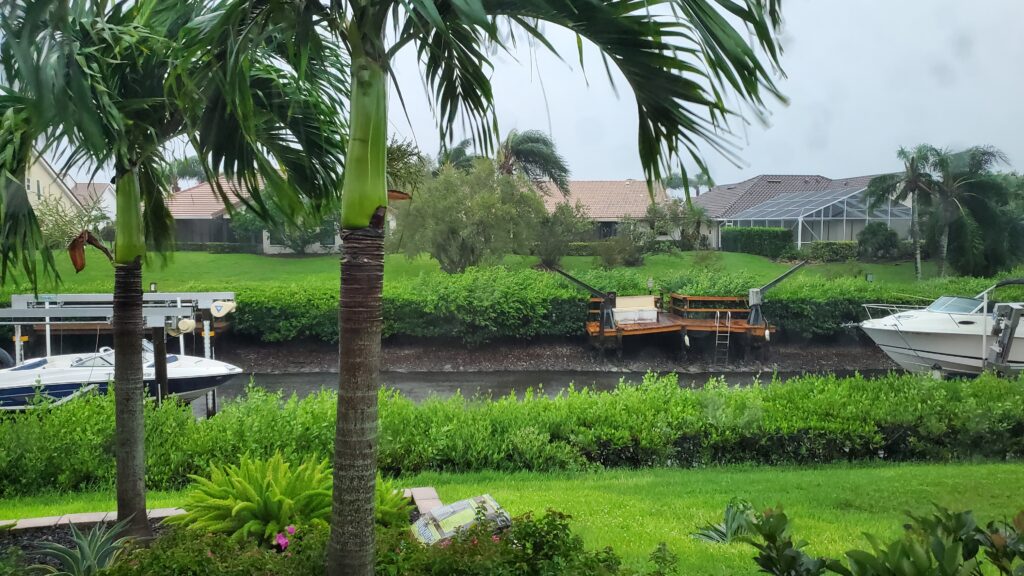 This first effect the gulf sucks all the water out of the canels, then it comes back with surge..  We are pre surge.. winds are picking up..  gusts hitting maybe in upper 60mp.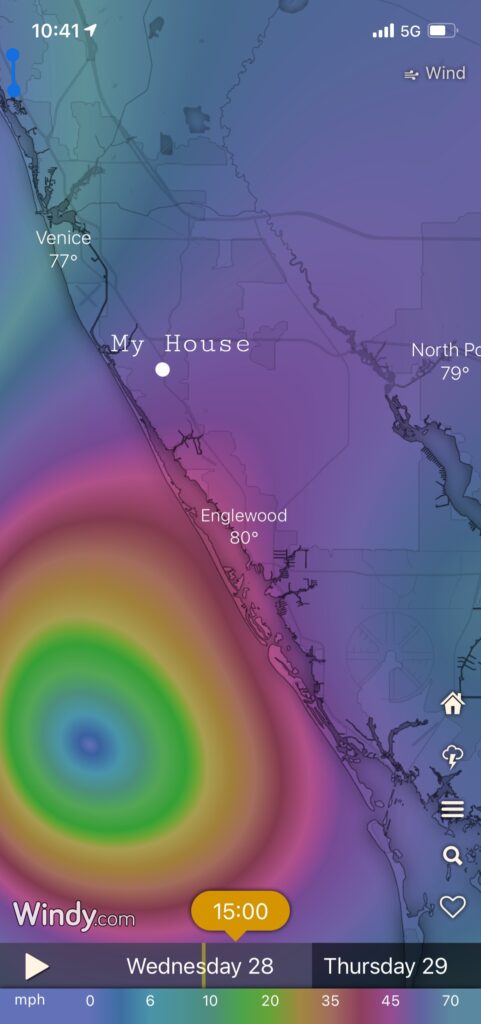 Here is a quick video of current conditions.
FYI- I'm looking out windows that should be rated Hurricane strength.
2:14pm  We are hearing that the worst part of the storm is supposed to hit us between 5 and 7 PM.
Our neighbor at our house S. Venice, texted us, he stayed with his puppy Bon Bon.  He us scared and needs prayers.
House we are in has Hurrican Windows.  So we can see all around us.  Actually scary but better than being sll boarded up.  House is actually moving.  We are sitting in living room. Not touching the walls and can feel the floor move.  It's a concrete floor.
2:42 Update (Blue Dot Is Us)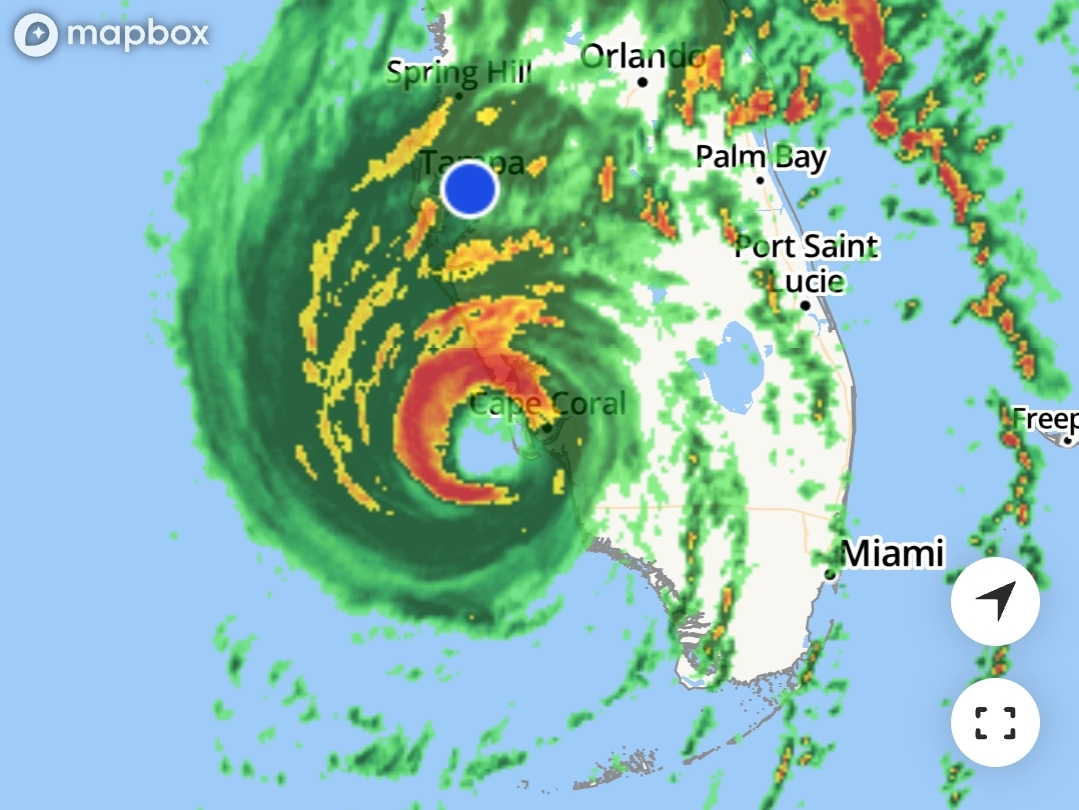 3:14 pm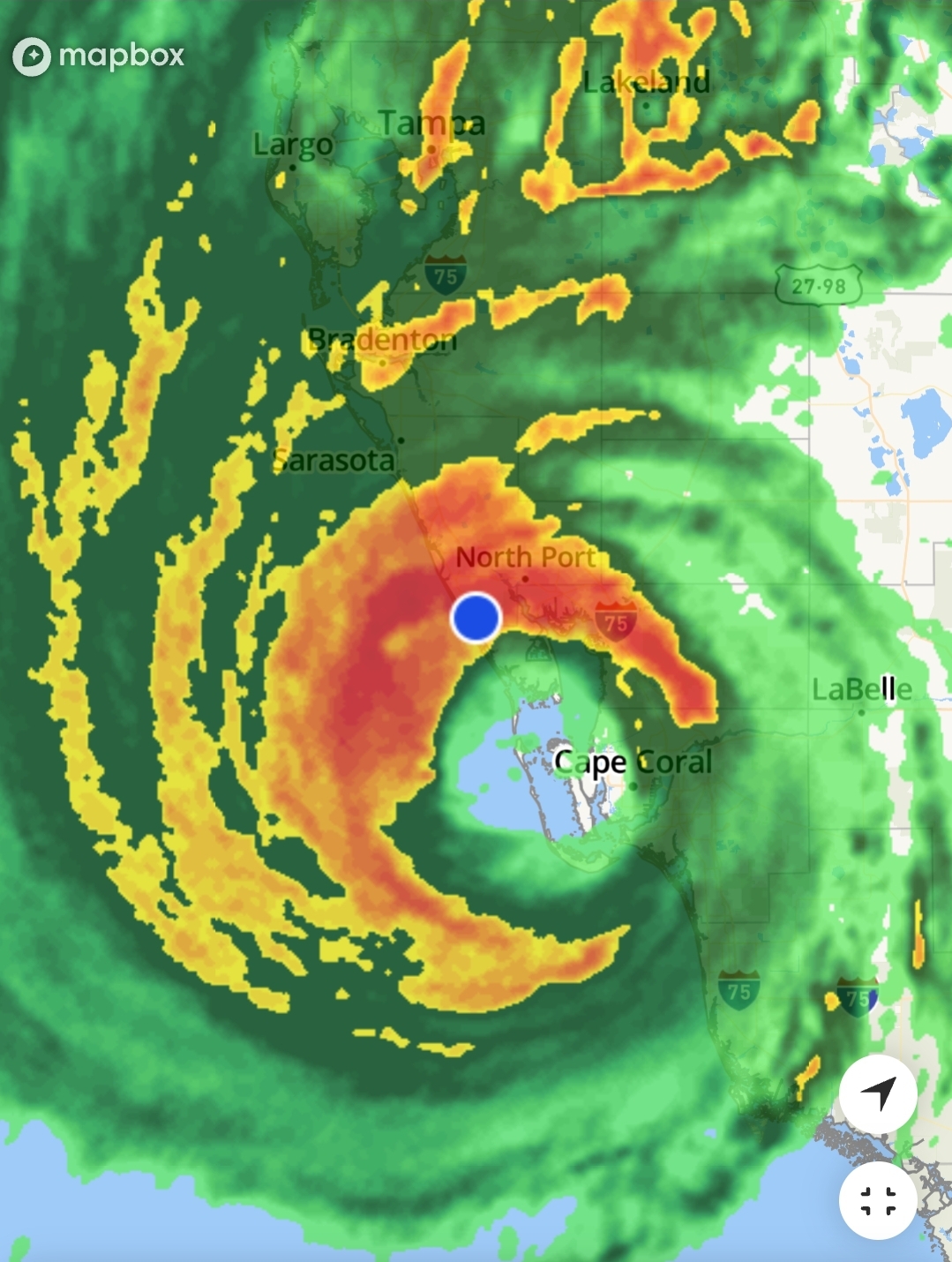 Please Visit Post Hurricane (We Survived) Now the hard part.