Before you begin, please read about recent gold discovery at Richmond Hill
Latest Richmond Hill Dakota Gold Update
Dakota Gold Press Release 6/26/2023
The following picture is a screenshot from the most recent Dakota Gold Investor Dinner on May 9, 2022 and I'm showing the location of Fog Lode in Red Pen. Below that is the actual meeting. It's an excellent video, but go to the 19 minute mark to hear more about Richmond Hill.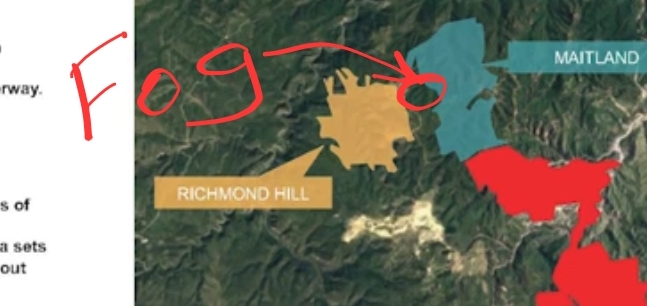 Recent News Richmond Hill Gold Discovery
Download Topographic Maps (PDF) of Local Area:
Richmond Hill and Fog Lode | War Eagle and Wharf | Lead | Savoy | Maurice
Read the 2023 In Gold We Trust report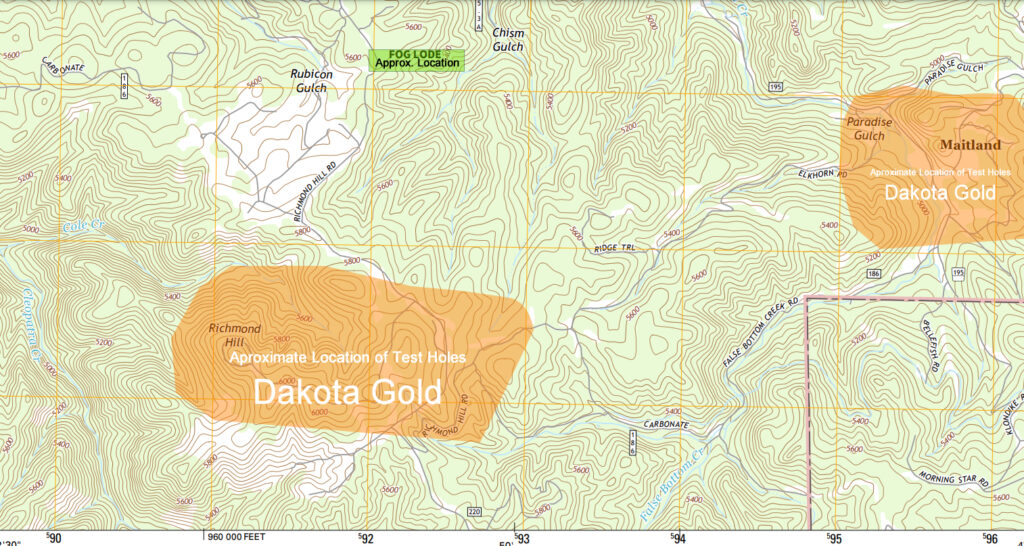 My price is based on 2 previous properties that sold in the Trojan township. If remotely accurate, this property could produce over $160,000,000.+ in gold at the current price of $2k an oz.
After living on this property for over 17 years I can personally attest to the fact; this property is still a very highly desired remote recreation and VIP property for residential construction with unrestricted views to the north and south. All offers will be seriously considered." – Scott Prentice
Download Latest Dakota Gold Press Release 2/23/2023
Map of Current Test Holes: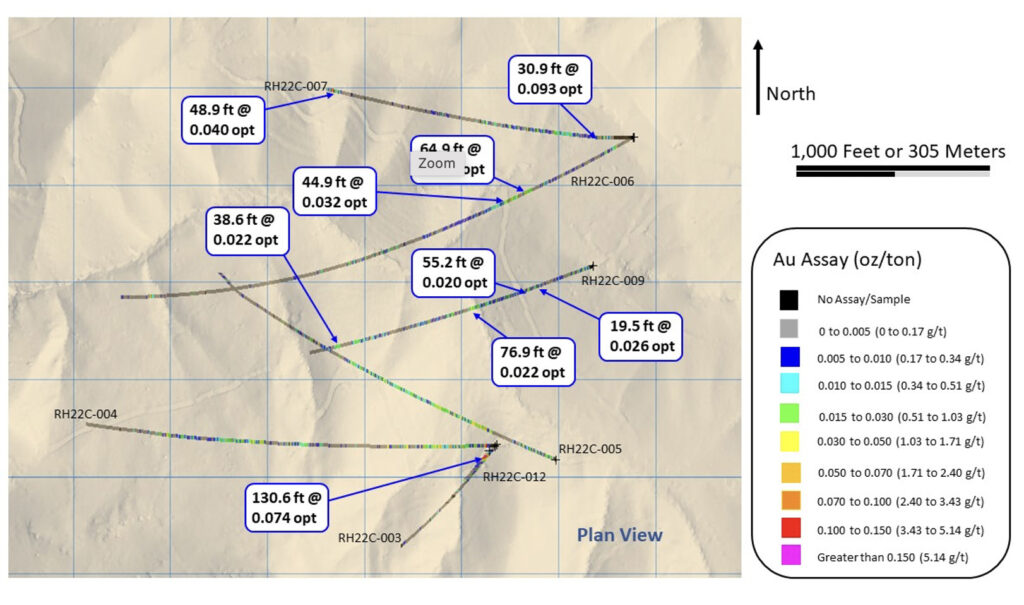 Black Hills High Mountain Remote Property – 9 acres For Sale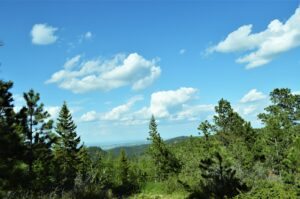 9.05 Acres
Sale Price $150,000.00 an acre
The Best Black Hills has to offer.
Welcome to the amazing and breathtaking Fog Lode of the Black Hills. Here are some fantastic shots of this wonderful remote Black Hills property located at the head of Bridal Vale Falls found at the top of the Rubicon canyon. Known as The Rubicon. "This is the place where you can sometimes hear nothing but the sound of falling snow."
I've owned this property since the mid 90's and have loved every square inch of it. It's located at the 6700′ elevation above sea level. It's just a zip and a hop (3.5 miles) via snowmobile to the highest ski resort east of the Rockies, Terry Peak. If you want to go gamble for the evening or eat like a king, head to Deadwood for the dinner, only a nine miles by motor vehicle or two and a half by sled. This property is very secluded yet very accesable to Spearfish in 20 minutes, Rapid City in 55 minutes and Sturgis in 25 minutes.
No picture can capture this wonderful property and no video can either, however there is this one I shot:
As an artist this was the perfect home for me and as a photographer this was AWESOME! The hunting is off the charts as you would expect. I've seen Elk, Mule deer, whitetail, turkey, coyote, peacock, grouse and prairie chickens. I shot thousands of shots with my camera, and walked many a mile on this property for 17 years. Side note: I completed The Stand at Mount Rushmore National Memorial while living here. I sold my home in 2014 and kept the best piece of land for myself in hopes of coming back to stay. I've now decided it's time to sell and believe my property is the very best that the Black Hills has to offer. Here's why, in the 80's I was a real estate broker and had the opportunity to look at a lot of land around the Black Hills. When this property became available I couldn't wait to make an offer and soon after I was calling it my home. The views will leave you speechless. There is a view to the North that on a clear day you can see North Dakota, Montana and Wyoming. Then to the South in another fantastic view, you see Terry Peak Ski Resort, across the mountain ridge about 3.5 miles.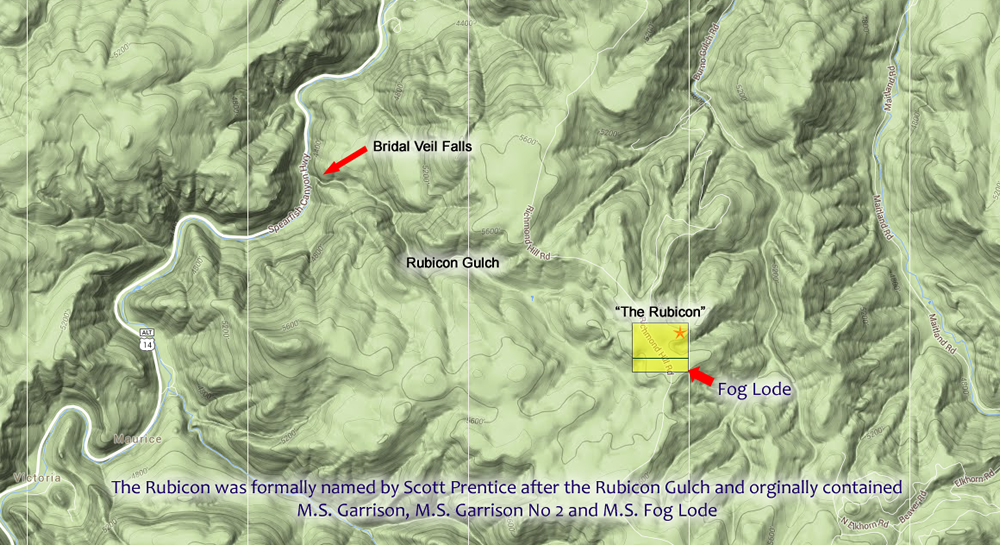 This is some of the best Snowmobiling, hiking, mountain biking, 4×4, exploring, gold panning, cross country ski, you name it! Hunting is necessary to keep all the game in balance and it is well fed and plentiful.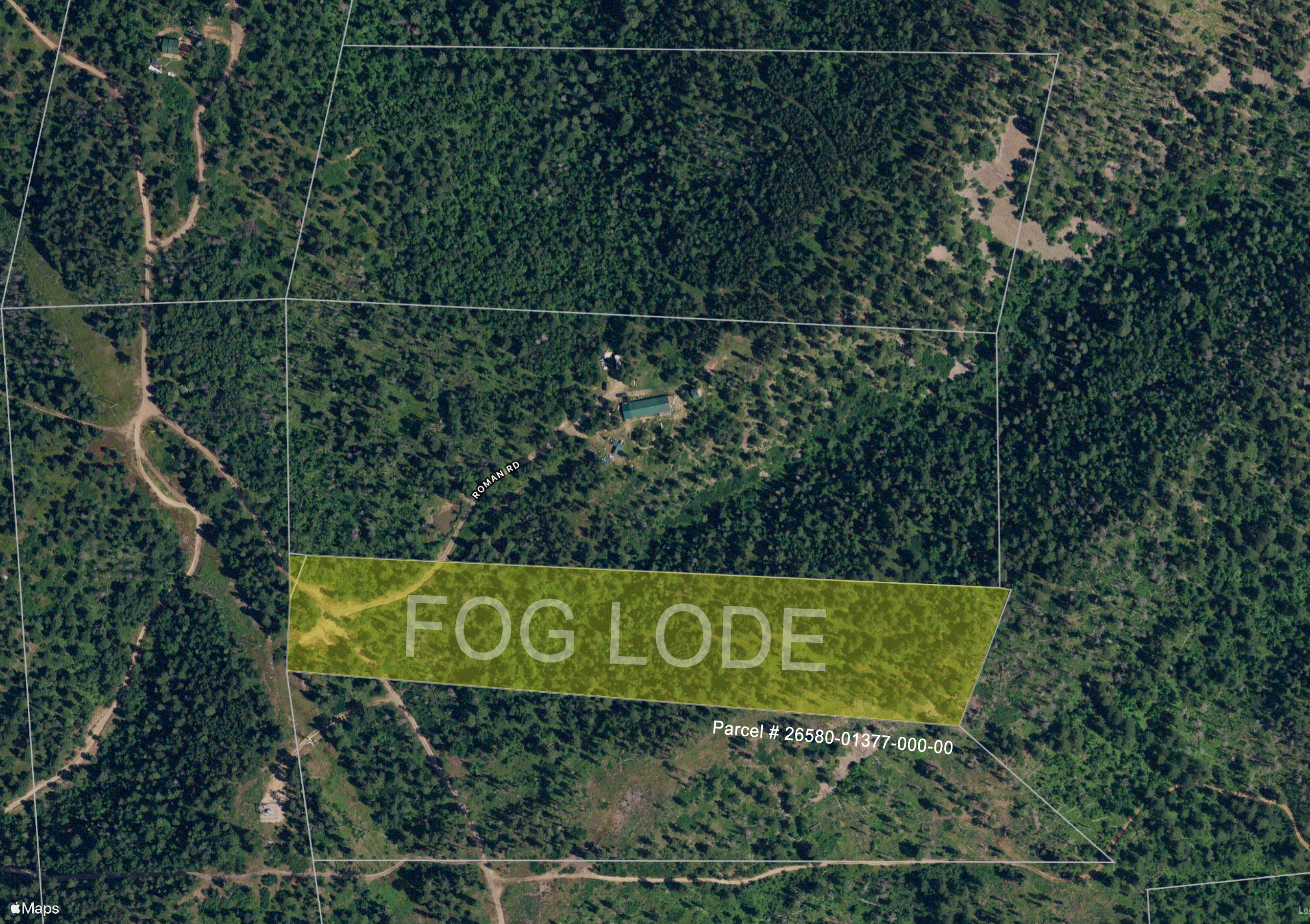 Electric to the property – Yes. Believe me this is a big issue. This was not cheap getting electric to your lot line. This property secured electricity from Black Hills Power in approximately 2008. The cost to come off a 60KW powerline into a substation was astronomical. I don't believe there will be more in the area, just based on the cost. Last estimate I got back then was over $60k. To bring elec. So check that first if you are buying remote properties. So, to be clear, YES this property has Black Hills Power inside the lot.
Water- This property does NOT have a well and one would be needed to be drilled unless you plan to haul your water from Lead, which some home owners do. There are high producing well outputs in the area too.
This is a link on the recent gold discoveries.
This property has 1 or more glory holes on it. It was set up specifically as a mineral survey. You can build your home on it yes! You can also dig for gold. Or hold on to it till the speculators come knocking on your door. Recent homes or smaller properties have sold in the Wharf area for 1.5 million for 1 – 2 acre lots. I had two very good friends that this happened to. One of them elected to move his house down the canyon… Whew! that was crazy! Anyway, I've been gathering some information on the potential Gold Value of this property. The more I find the more surprised I become.
Surrounding Gold Value and Geological Survey 1974
Lat/Long. 44°24'14.9″N 103°50'28.9″W
44.404139, -103.841361
Legal Description: M. S. 1377 Fog Lode Parcel #26580-01377-000-00
Historical Documents on Fog Lode (Signed by, President Theodore Roosevelt)
Full background of the deep underground laboratory in Lead.
It's in Section: 11 Township 5 North Range 2 East (See Map Clip below)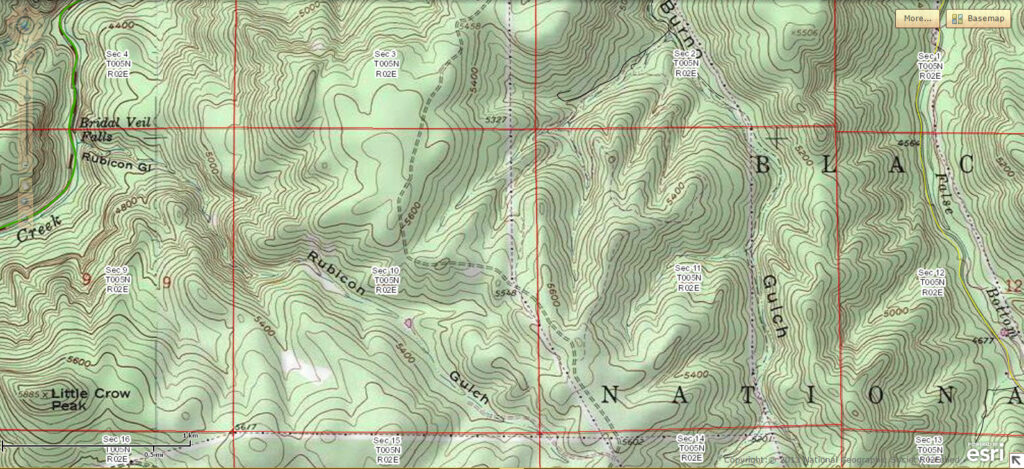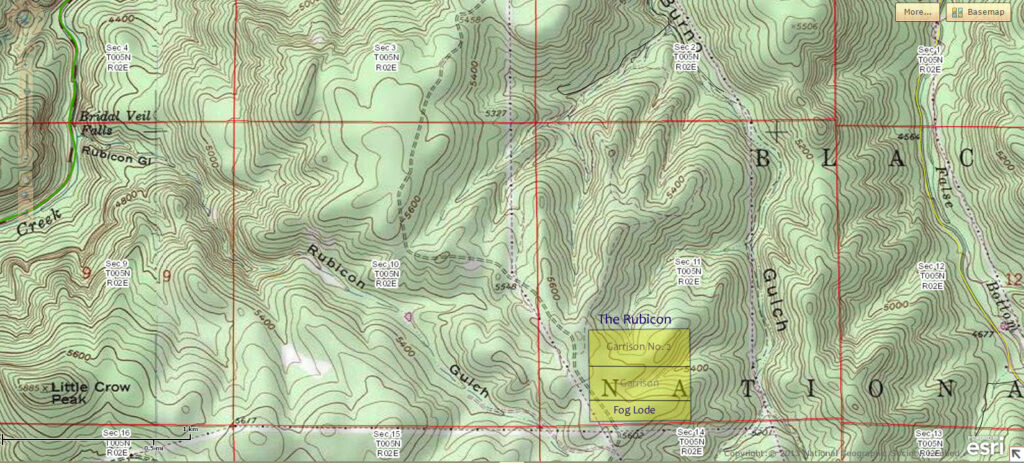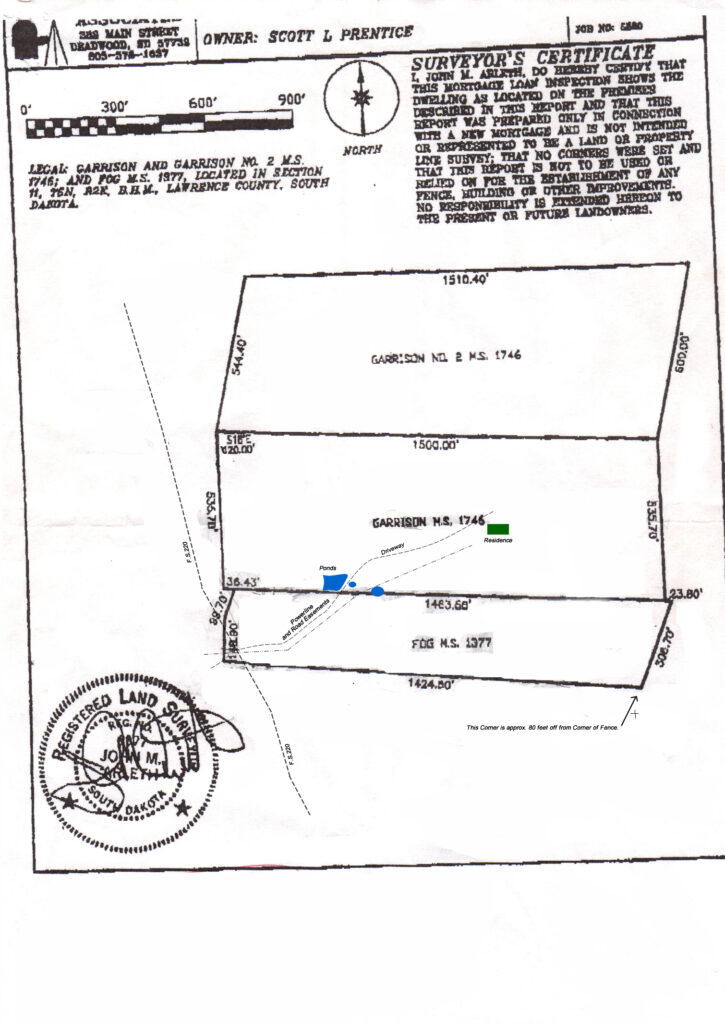 Here is a map to get up to property: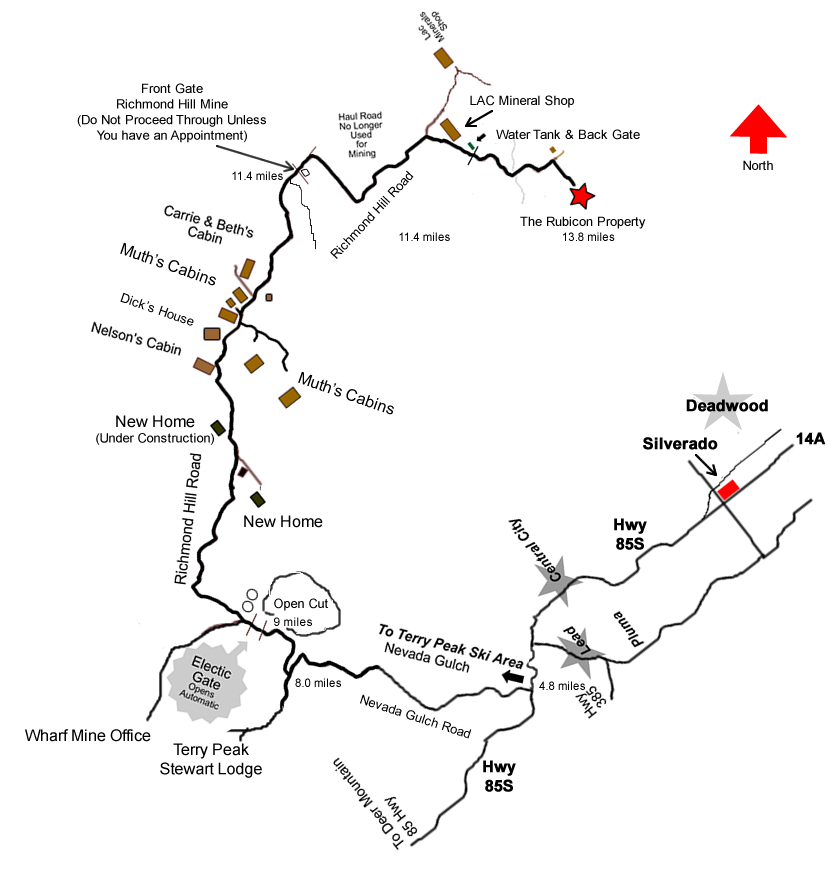 This property is being listed here exclusively by the owner, Scott L. Prentice.
Please feel free to look around at my website. You will discover I was the creator of the glass carving "The Stand" at Mount Rushmore National Memorial.
NOTICE: (All trespassers will be reported to sheriff's office. It's just how it goes up here.) They love dealing with trespassers! Game Cameras are used for identity of all vehicles and personnel.