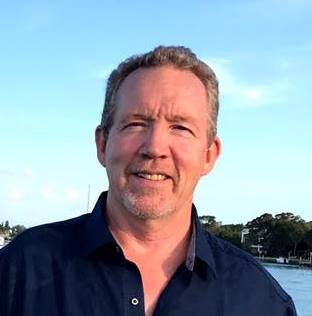 Hi! Scott Leland Prentice here, I'd like to share a little about myself..
I was born on a chilly October morning in the quiet community of Sheridan Wyoming in 1960.
I was the fourth and last child of Robert and Ramona Prentice. I have two brothers and a sister. My father was a hardworking truck driver and superintendent for Peter Kiewits. Moving from town to town throughout Wyoming at an early age and settling in Carlos, Minnesota at the age of eight on a farm.
FARM LIFE
I quickly discovered the meaning of hard work and the importance of family. For another nine more years I learned to raise animals, crops, vegetables and how to find happiness in creative adventures and activities on a rural country farm. I was actively involved in 4-H and FFA (Future Farmers of America).
I received my honorable discharge in 1983, after serving as an engineer, architectural draftsman and construction supervisor, attached to the 7th Div. CDEC Combat Development Experimental Command at Army base Ft. Hunter Ligget, California. My military career consisted of designing and supervising the construction test track for the Humvee, M1A1 Abrams Tank, and several other projects that lead to the approval and manufacture of the Hellfire Missile, Blackhawk helicopter, and the Bradley Fighting Vehicle and I served as the NCOIC of the Battalion Color Guard.
After my military service and college education at Northern State University, I returned home to the Black Hills of South Dakota where I and my family opened Prentice Real Estate and Builders Ltd. Wearing multiple hats from commercial and residential building designer, real estate broker, office manager and construction supervisor I left the family business after 9 years and was hired by Bruce Lien to head up one of the upper Midwest largest gaming companies and helped found and develop Concorde Gaming, Inc.
As Senior Vice President and General Manager, I was able to infuse my bank of construction, design and artistic talents to help take the company public and then on to build the largest gaming company in the midwest from North Dakota to Louisiana.
With my design and construction management I was also involved in the development of the Four Bears Casino in New Town, North Dakota and several other very successful smaller casinos throughout the midwest gaming corridor.
Finding My Passion
After leavin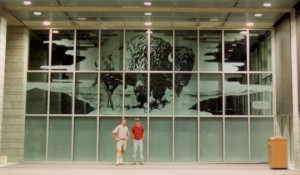 g the gaming industry to launch an independent commercial art studio, I gained national attention after completing a 20′ x 40′ glass mural at the Mount Rushmore National Memorial called "The Stand" (A larger than life buffalo). I have worked in the commercial art glass business for over 25 years doing various commercial art glass and design projects. Some of my clients consisted of First National Bank lobby rotunda, Applebee's, Ramada Inn, Holiday Inn, and numerous residential housing projects. I have done projects for the Vice President of the United States and Miss South Dakota. My portfolio also consists of numerous logos and graphic designs, some of which are very recognizable throughout the Midwest.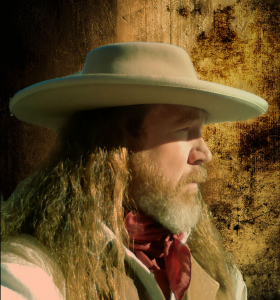 BECOMING SUSTAINABLE OFF GRID
Without getting real long winded, I'd like to mention that for the better part of my 30's and 40's I spent living high in the Black Hills of western South Dakota at 6400 feet elevation building my a 3000 sq ft. mountain top home, which became known as "the Rubicon". No challenge developed my life more than that experience.
No challenge developed my life more than that experience.
My other passions in life include photography, airbrush painting, fine art, water colors, pen & ink, calligraphy, charcoal, graphic design, architectural/structural drafting and of course construction.
My life timeline – I Relocated to Beautiful Gulf Coast of Florida 01/2014
First Video – 360° Drone Footage of Nokomis Beach