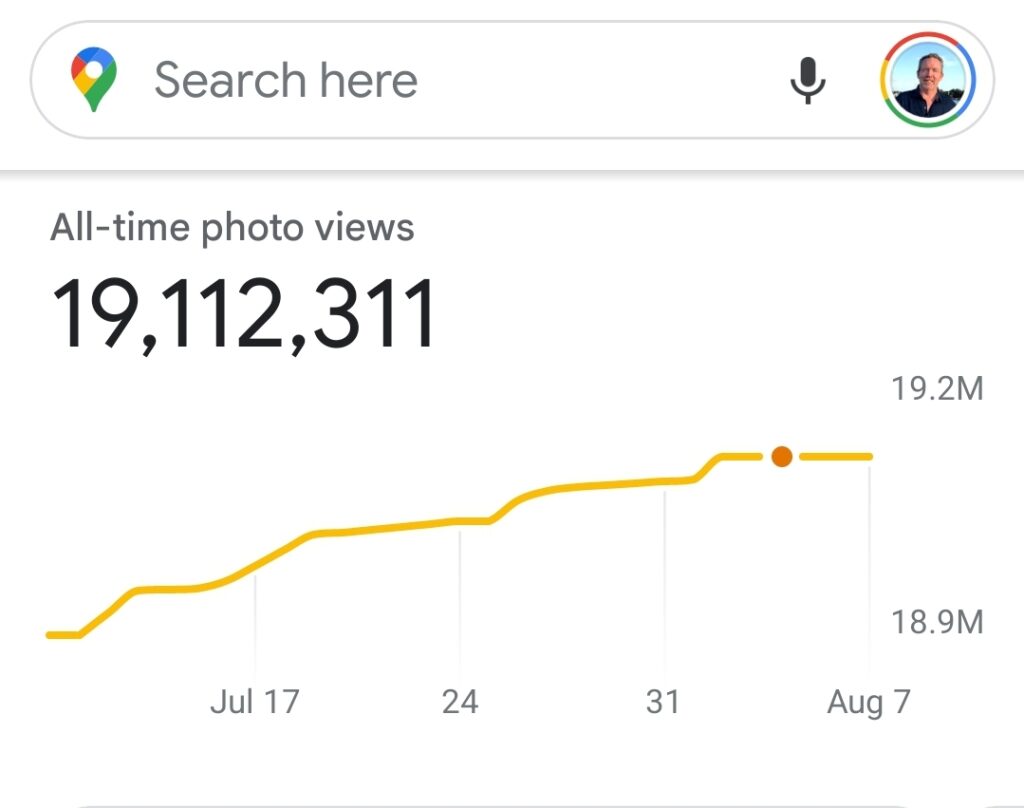 Venice, FL/// News Release/ Photographer Receives 20 Million Photo Views on his uploaded Google Maps Photos.
Scott Prentice a local photographer in Venice, Florida started uploading business photos as he visited businesses on his travels and locally. At first he started just to practice getting good photography shots and help out local business get noticed.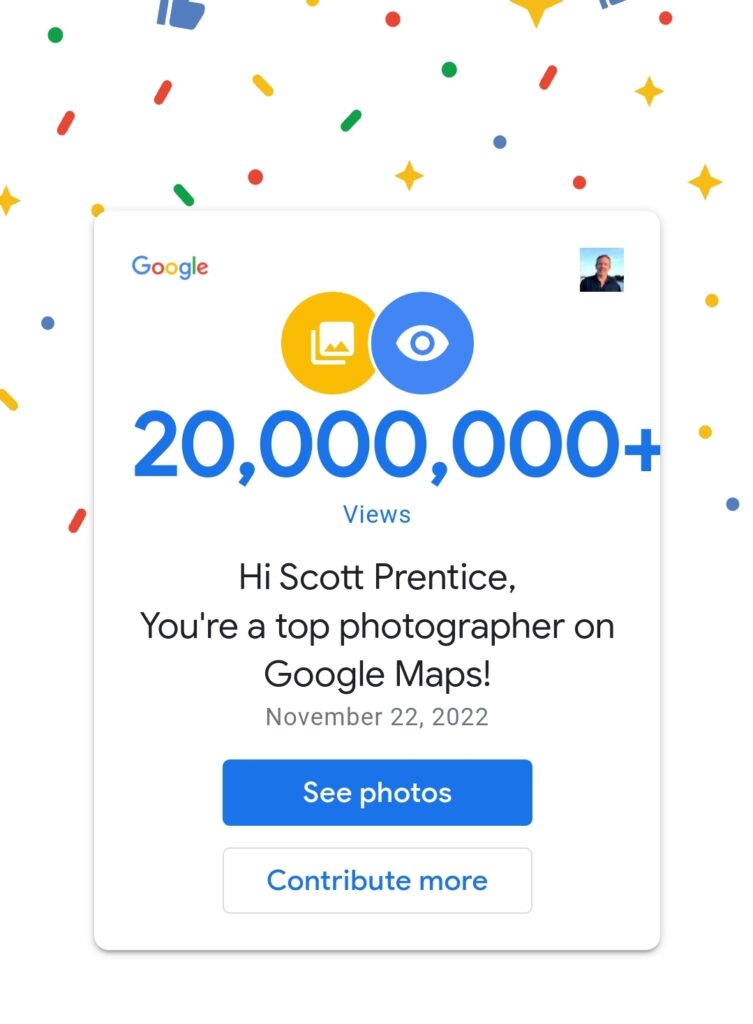 Within a short period of a couple years he noticed some of his photos where reaching views in the millions, with just one shot.
Scott has now added to his photography capabilities to shoot Google approved 360° business photos. Scott continues to help businesses with updating their Google business listing or shoot area photos or business photos.
Business Package: 3-4 360° shots and several premium photographs and an excellent review for $360.00.  I will also post a personal review with a live link back to your website on ScottPrentice.com
Scott Prentice can be reached at [email protected] to schedule a 360° photography shoot.