Sarasota Graphic Design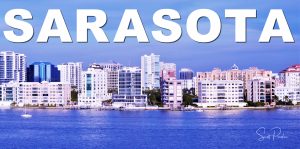 Are you looking for a creative graphic designer that can give your business some pop?  Allow me to introduce myself.  I'm a veteran graphic designer from the midwest who has permanently relocated here to Sarasota back in 2014.  I look forward to sharing my experience in graphic design with all my new friends and clients.   I've learned a lot about the importance of graphic design in sales, presentation and emotion over the years.  One of those lessons still stands as strong as it did 35 years ago.  That is K.I.S.S.  "Keep it Simple, Stupid", I know the new political correct term eliminates "Stupid", but I like it.  It's actually the most important part of it.  It's the consequence if you don't follow the rule.  If a photograph sells a 1000 words then a graphic design can share even more!  So, in the design world it's even more important to keep it simple.  We are not selling a 1000 worlds we are only selling one – four words at most.  So let's leave it there for now.  You are starting to understand, I follow some old school principles in a new online world. Today you know longer have 3.4 seconds to share your message like you did on the highway billboards of yesteryear, now you have only .34 seconds to sell your message in today's online electronic world.
I focus on corporate business logos, corporate image plans and graphics in general to promote or highlight your products and services.  Please feel free to contact me for all your advertising needs online and print.  I've got some great secrets to share.